Mantra is an online magazine website targeted to men aged 25 to 35. You may want see the full documentation of the process I followed while designing the user experience and interface for this site, but below is a shorter version.
Timeline: 2 weeks to 4 weeks
We would like a unique blog website  that can:
Show featured articles on Homepage
Show all category sections
Allow readers to signup to a newsletter
Showcase our Instagram feed
Ability to Search through content
Social Sharing and liking of posts
Please design for responsive web. So we require desktop screens as well as mobile screens. Other limitations include Page performance (loading time), and limited screen size on mobile. 
Searching for inspiration about lifestyle, health, news, music, movies and gadgets (Our category sections)
Get bored with uninspiring content
Hate having to return to websites to check for new articles
Please conduct some research on the following blogs we love and get ideas to include: 
Sketches of initial ideas
Visual mock-ups on desktop and mobile of (prototypes)
Highlight 3 enhancements or unique features you have included to make our blog stand out and solve pain points
Link to this project's deliverables
I first conducted research on some reference websites the client supplied and then found a few other examples of web journals myself. After comparing and contrasting elements, user bases, and visual design, I summarized the features that Mantra would need to have to be competitive.
From there, I sketched out some information architecture diagrams to better understand the client's needs and the features that I gathered from other sites. I made a concept map, user flow, and sitemap diagrams.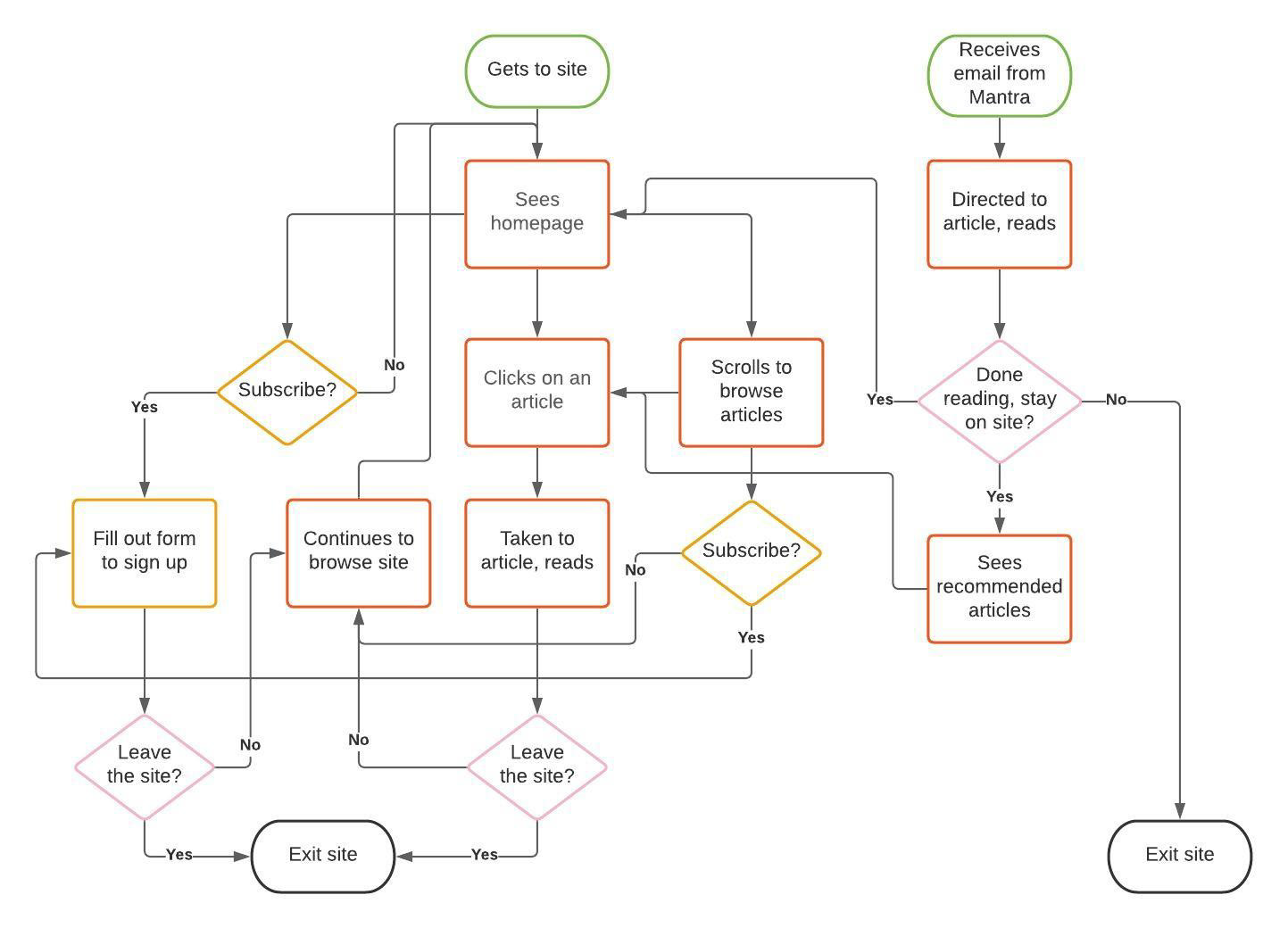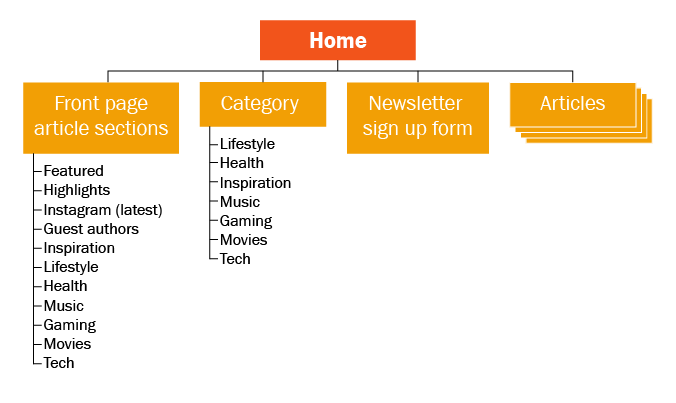 Sketching and Wire-framing

I then moved on into the sketching phase where I quickly sketches various layouts for both Mantra and Web. Here, I also experimented with the types of sections to showcase on the home page (highlights, latest posts, popular, ect).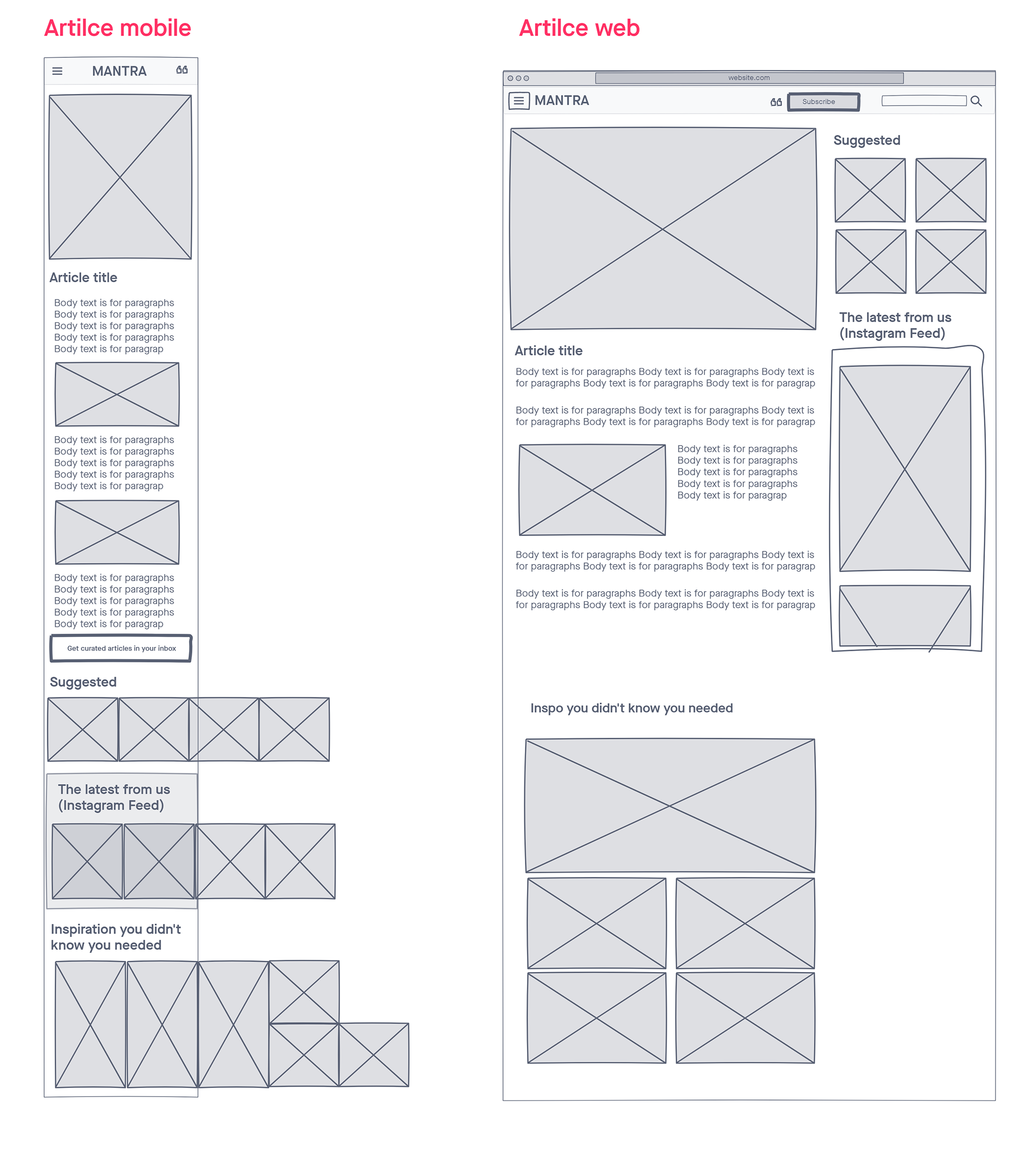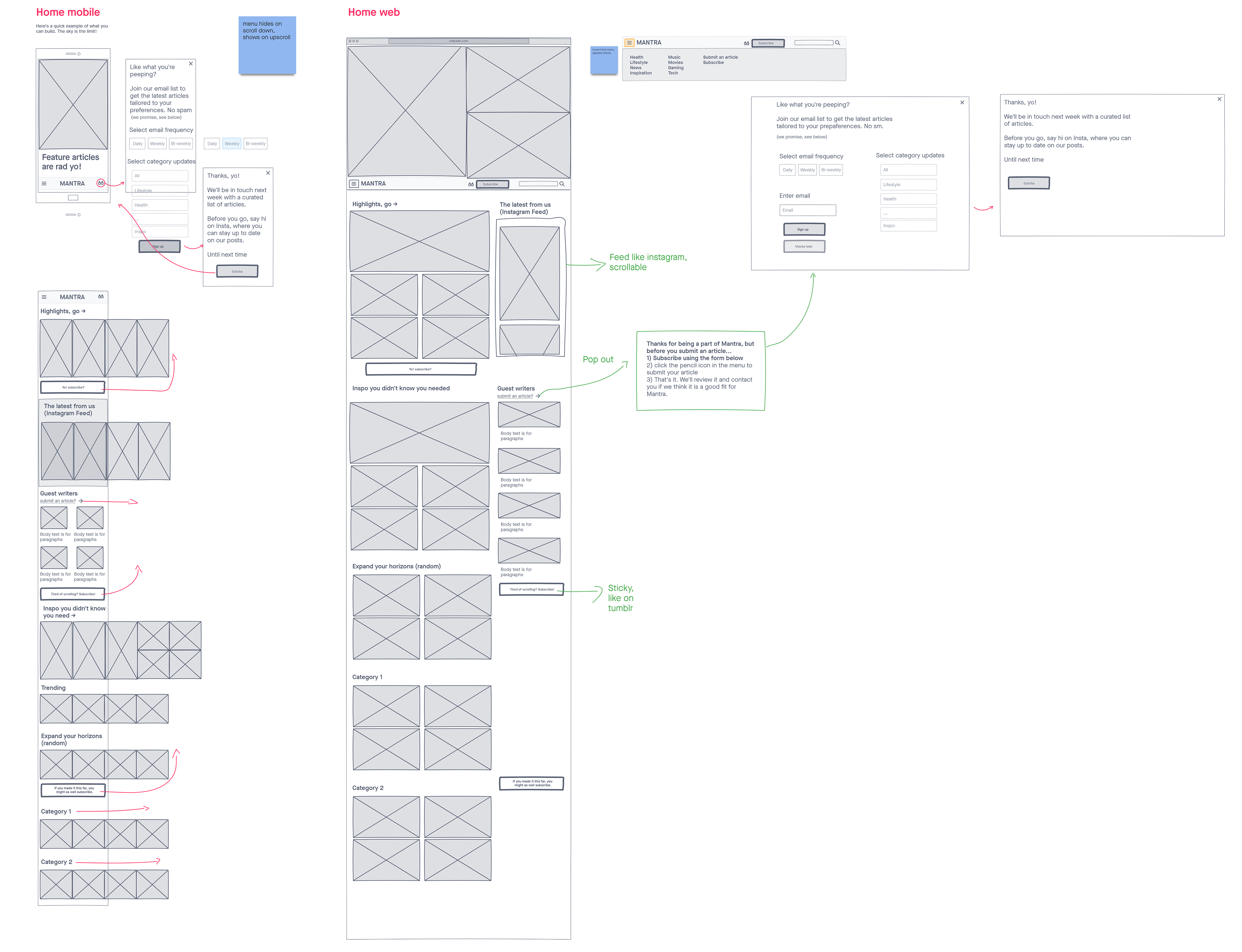 Once I had settled on the general idea of a layout, I created wire-frames. On mobile, the post sections are featured with a horizontal scroll to save screen real-estate. I also focused on the newsletter sign up feature to this site, making sure it was as friction-less and noninvasive as possible. I then created visual mock-ups for web and mobile and an Adobe XD prototype.